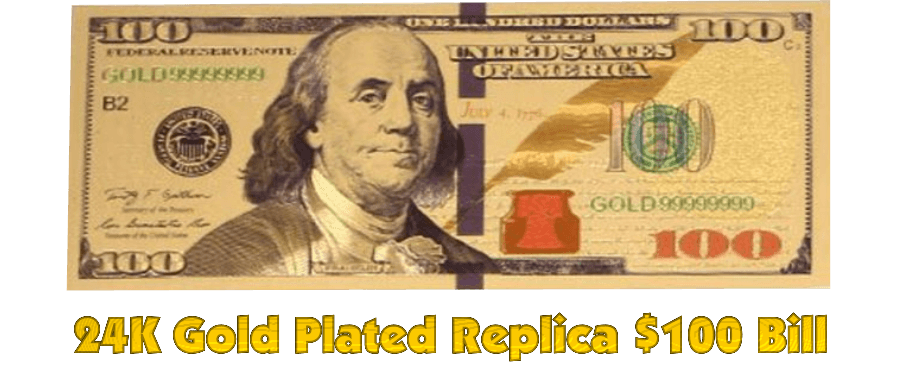 Chances are you're here to pick up your free 24K Gold Plated $100 Dollar Bill...
And there are no catches. You won't have to pay a tricky "shipping cost." the bill is absolutely free.
Scroll to the bottom to get the bill.
But while I have your attention...
Here are some more of our 24K Gold Plated Bills to check out. Blinkee.com has some AMAZING fun replica bills with 24K Gold thin film coating. These bills are great for collectors and they make a really cool bookmark. At Christmas time these are excellent stocking stuffers, and people even use these for abundance ceremonies by burning incense and placing some bills on their money altar.