3 Week Blinkee Challenge: Market Council Flashing Blinky Light Pin Case Study
The Race to Come
Little did we know in early October of 2019 that soon we'd be pushed to our limits.
It started very nonchalantly as E from Planit Omaha contacted us:
Hi Matt,
I am interested in getting some pricing for your lapel pins. We are interested in ordering 40 pins. I would like to use the same style as the screen shot below. Could you also include the estimated cost for shipping and taxes in the estimate?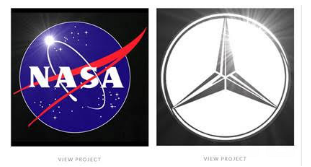 I didn't really understand what she wanted. I misunderstood in fact. I thought she wanted one of the pins made for which she provided a screen shot:
Hi E. 
Thanks. We could produce the NASA logo one since it is public domain but the Mercedes One would require a license. 
The mimimum order for the NASA one would be 100 pcs. at $3.99 each. 
She cleared it up:
Hi Matt,
We like the style of these pins, but would want to use our own logo. Is this possible?
Thanks,
E
I simply replied:
Yes, and the minimum quantity is 100 at $3.99 each.
I won't bore you further with our back and forth, but we cleared up a few things with them such as the fact that shipping cost is included in my quote and that the best format to receive artwork would be vector format or we could even use a jpeg if that is all they had.
Our back and forth emails had taken weeks and by this time it was already mid-November. Trouble was brewing. It would not be long before it would rear its blinky head.
E linked us to the source artwork for the new blinkee pin. She provided a this black version and a white version: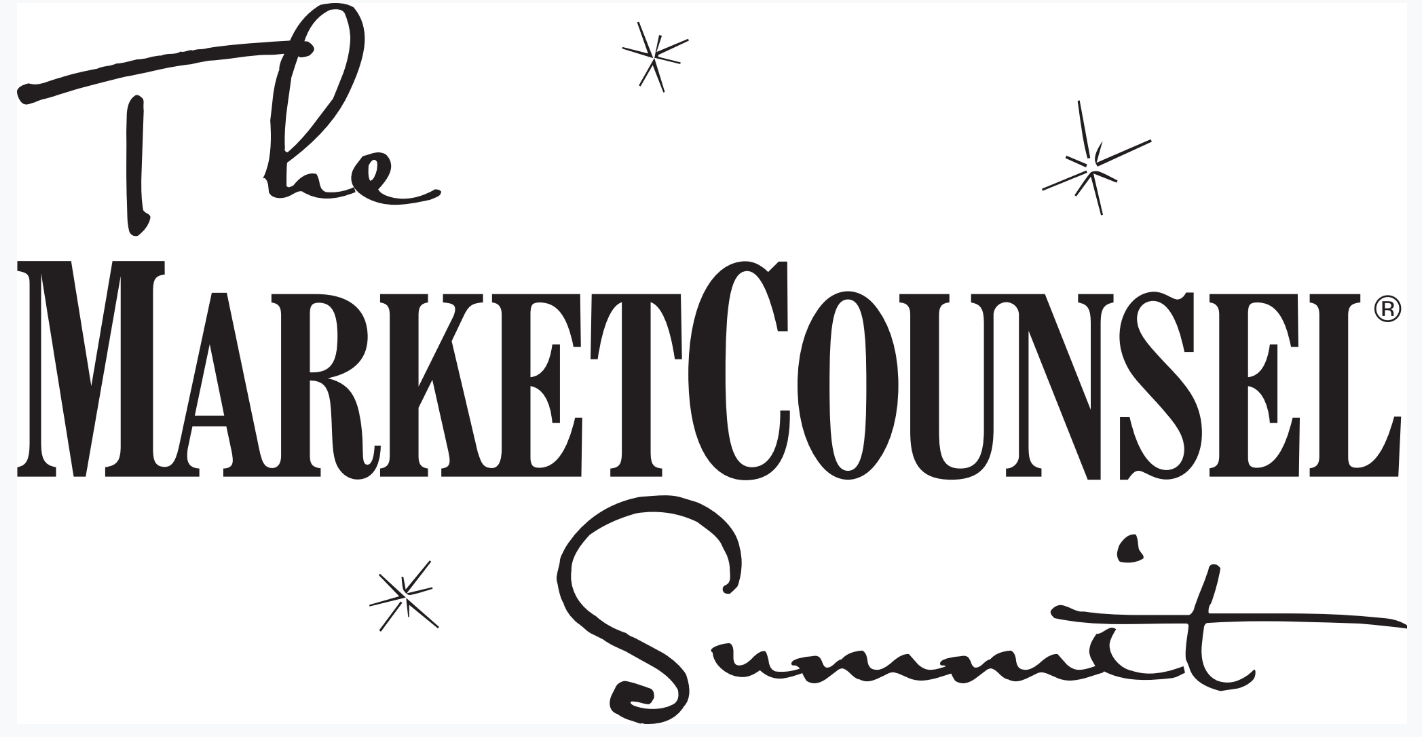 Does the lapel pin look better in back or white? Does one stand out more than the other with the blinking lights?
Do you mind providing a proof of both the black option and the white option?
Thanks,
E
What do I Know?
I answered based on my experience, but it turns out I was way off base:
Hi E 
I definitely recommend the pins to be black on white. 
What color lights do you think you would like? 
Do you think different color lights are all white lights?
Also what shape would you like this to be just a rectangle with rounded corners perhaps? 
Also I can do the white version were you thinking white on black background? I can show you what that looks like but I don't think that's a great idea.
Answering Questions with Questions
E replied:
What light color options do you have? What shape options do you have? Can the pin background be customized?
What date do we need to order by to have them in hand by December 6th in Miami?
Thanks,
E
Uh Oh!
Now it's November 13th and we are just learning the pins need to be ready by December 6th. I realize I could have done a better job to educate E at an earlier stage so she would have known about our process for creating custom flashing blinky light pins and she would have told us sooner of her deadlines. I should have sent her this link in the beginning.
But we were where we were. So we followed:
Matt:
We'd need to start right away, like tomorrow.
Light colors: red, orange, yellow, green, blue, pink, purple, white
The pins can be any shape at all.
The back ground can be any solid color, gradient, pattern, or anything at all.
E:
Great, thanks! Can you still make it work if we get this answer back to you by Friday morning?
Matt:
Is December 6 absolutely final in hands date?
It will be tough even if we start tomorrow, but Friday should be okay.
Only 100 pcs. right?
E:
We could push it back to December 7th. We can get this back Friday morning with decisions.
E:
We will have a decision back to you tomorrow on the lapel pins. Does December 7th shipping date work? We are willing to pay rush shipping charges to make sure it gets there on time.
Matt:
Looking forward to speaking with you tomorrow.
Yes December 7 works for 100 pins. We may it may not need a rush fee.
The Race is On
Hi Matt,
Client is interested in moving forward with a white MarketCounsel logo with white lights. They want the lapel pin shape to be cutout around the shape of the logo (similar to this product https://blinkee.com/?post_type=product&s=CAL)
Please let me know when you have this mocked up in a proof. We are interested in ordering a quantity of 100. We can make this happen by the end of the day.
Thanks,
E
I Still Didn't Get it
Hi E,
Okay, so we will do black text on white background, right?
Hi Matt,
No, white text with the pin cut out around the edges. If there needs to be a little bit of background color, please use black.
Starting to Catch On
Hi E,
Should I include the twinkly stars from the design on the pin? If so, there will be quite a bit of black.
Hi Matt,
I don't think they are needed, Can you send me a mock up without them?
Hi Emily,
Take a look at this for the shape of the pin. Once we are happy with it, I'll design the white lights placement next.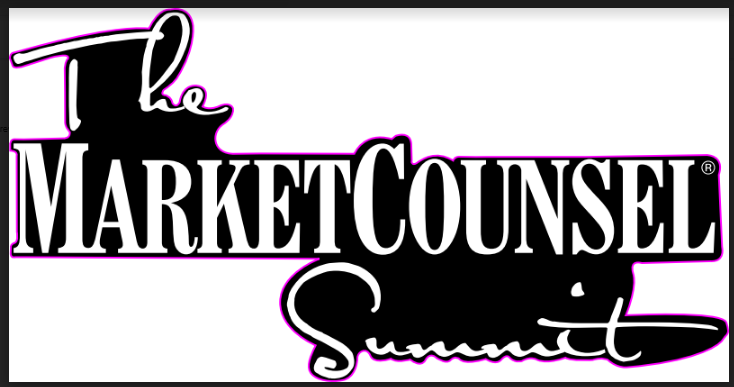 2 Steps Forward, 1 Step Back
Hi Matt,
Client is wondering if we can add the lights where the stars were on the logo. Can you send this design over?
Hi E,
okay, sure, ( actually thought this would take a lot longer than it did )
but I need guidance on the shape now - something more like this?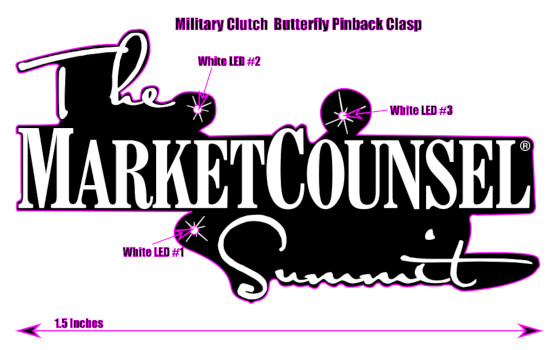 On Your Marks, Get Set, GO!!
Thankfully E was thrilled with the final design and we collected payment and got started.
On November 28th we got word that the pins were en route from China directly to E and delivered 4 days early on December 3rd!
They came out very nice and E was a happy blinkee camper.