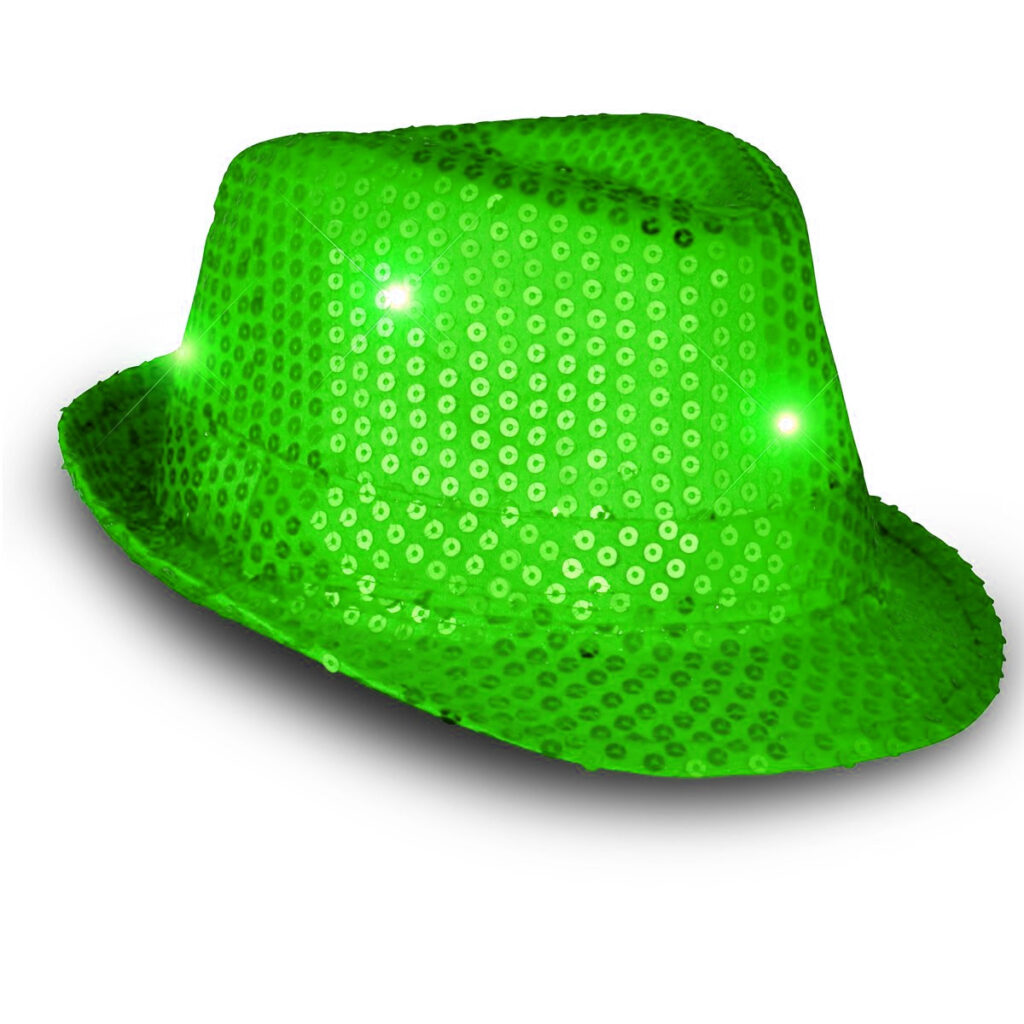 LED Flashing Fedora Hat With Green Sequins
Flashing head wear makes the perfect stand-out party accessory.
Light up green sequined hats are a fantastic pick for St. Patrick's Day. Nothing will make you feel more Irish than this sequined hat for this very green day.
When planning your special event, the first thing to consider is your costume. It is the costume that creates the whole vibe of the occasion. This low, green-colored hat has a curved brim, and the crown is creased lengthwise.
You can never go wrong with a LED flashing fedora hat with green sequins. It makes a fantastic piece for your indoor or outdoor events or night out parties.
Quality and Safety Measures
Light up your event with our flashing hat, which is made of high-quality material that is not only durable but also comfortable. We ensure be great great and a secure long-term investment.
The functions of the hat are very simple. It p[erates on 2 cell batteries, pre-installed , and when the button is pressed, the hat works in 4 modes; steady flash, fast flash, slow flash, blink.
You'll feel safe with flashing lights on your head. The LED's are cool to the touch and our hats are CPC certified and up to the highest standards of material safety.
Order Here
Blink Better with Magic Matt's Brilliant Blinky's LED green sequined hat . You can find the perfect LED party hat for your themed event or St. Patrick's Day. 
We have light-up fedoras and cowboy hats that are certainly an eye-opener. Select from dozens of costume items for St. Patrick's Day. You can get some great ideas for party planning from our online store.
 Our light-up fedora is so popular among people nowadays because it is extremely versatile and can be used for multiple parties and celebrations. The St. Patrick Day's spirit will be running wild with your LED flashing sequined hat.