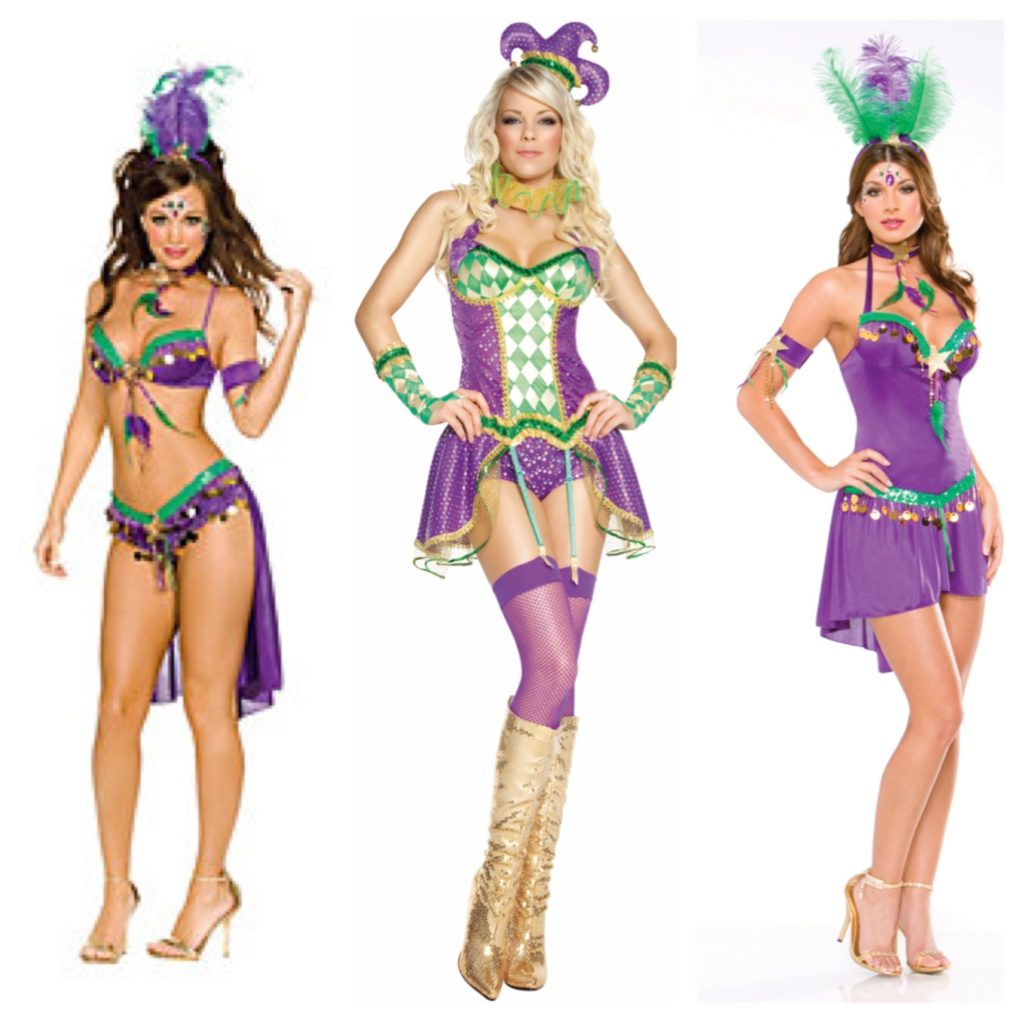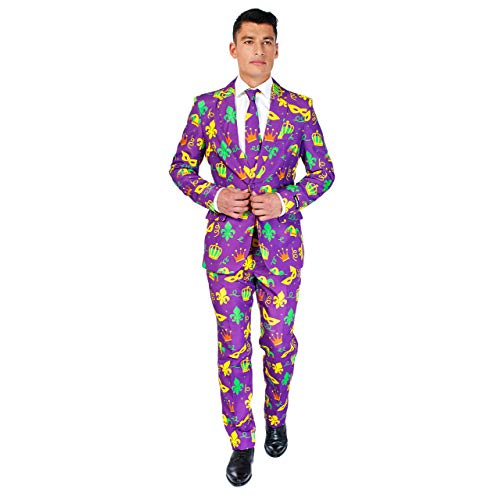 What to Wear to Mardi Gras and Other Tips for a Successful Fat Tuesday
Is there anything more fun than visiting New Orleans during its Mardi Gras celebration? Nearly 1.5 million people descend upon the city each year to soak up the parades, revelry, music, and food.
If this is your first time attending Fat Tuesday's most famous party, you may be wondering what to wear to look festive while also staying comfortable. Here are some tips on what to wear to Mardi Gras so you have a safe and enjoyable time.
Consider a Costume
Mardi Gras is like a second Halloween for adults, and many parade attendees love dressing up in a costume—the flashier, the better. It isn't uncommon to see people sporting 1920s-style flapper dresses, angel wings, headdresses, hats, wigs, feather boas, and more. There's no dress code and pretty much anything goes.
However, you do need to consider what the weather will be like in New Orleans when Mardi Gras takes place. Even though Louisiana is a southern state, it may not necessarily be warm. Depending on when Ash Wednesday falls, Mardi Gras may take place during what is still the winter season, so you need to ensure your costume is warm enough or that you dress in layers.
You'll also want to make sure your costume doesn't make entering doorways or even just walking around difficult. If you're flying into the city, it will need to fit inside your suitcase. A better option may be to purchase your outfit once you're in New Orleans; you certainly will find plenty of costume shops in the French Quarter.
Wear The Official Colors
Even if you don't want to wear a costume, you can still fit into the festivities by wearing any or all of the official colors of Mardi Gras: purple, green, and golden yellow. Wear a coat or jacket in one of these colors if the weather is predicted to be on the chilly or wet side.
Get Flashy
A great way to add some bling to your presence without wearing a costume is to sport a fun lighted accessory such as flashing rings, a Mardi Gras fedora, an LED necklace, or a lapel pin. The possibilities are endless, and you can have fun wearing several light-up accessories at once. They may even get you noticed along the parade route and help you get awarded with beads, coins, and candy.
Light-up accessories are safe to wear and the battery lasts for several hours.
Get Masked
Mardi Gras is all about the masks! Wearing a Venetian-style mask that covers half your face is another option for participating in the flavor without wearing a full costume.
There are so many fun options for Mardi Gras masks from the very basic to the very ornate designs that feature feathers, sequins, and other embellishments. You can easily find a handcrafted one in any of several French Quarter shops.
Wear Comfortable Shoes
No matter how festive you plan to get with your Mardi Gras apparel, it's essential that you wear comfortable footwear. You'll be on your feet for pretty much the entire day, so you need to wear shoes or sneakers that are comfortable for walking, standing, and fit well so you don't develop blisters. Whether you're staying in a hotel or driving into the city, it's pretty much guaranteed you'll be doing some walking to the parade route.
It's a good idea to opt for closed-toe footwear as opposed to sandals. You'll be among crowds of people on every street corner and it's easy to get stepped on. Protect your tootsies by bringing appropriate shoes with you.
If you're planning on attending a ball or other formal event, however, by all means, pack dress shoes with you.
Bring a Bag And Your Essentials
As you'll probably be away from your hotel room or car for most of the day, you'll want to bring a bag with you that's big enough to hold your essentials. These include your phone, keys, ID, and money, but you may also want to bring hand sanitizer and an umbrella with you.
Don't forget to pack bottled water and some snacks. With sizeable crowds and lines, there may be a delay before you and your travel companions can feast on New Orleans cuisine right away.
Your bag should be comfortable enough to tote it around for several hours, and not too heavy. Keep it close to you and secured. To help free up space in your bag, consider wearing an article of travel clothing that features a pocket for stashing your credit cards, cash, and other important items.
Mardi Gras Is a Family Event
This may be surprising to some people, but Mardi Gras is actually a very family-friendly event. It's not uncommon to see parents and children enjoying the parade and festivities, and all of the suggestions on what to wear also apply to kids.
If you have little ones in your entourage, they're sure to enjoy wearing LED jewelry. Keep kids close to you, as the crowds at Mardi Gras get be overwhelming.
Now You Know What To Wear To Mardi Gras
Now that you know what to wear during Fat Tuesday, you can start planning the rest of your trip including deciding what other New Orleans attractions you want to see during your visit to the Big Easy. Your Mardi Gras visit is certain to be an unforgettable experience.
Blinkee has everything you need to literally light up any holiday or celebration. For over 15 years we've carried the highest quality light-up products that will delight you and your friends. Shop our light-up LED fashion products for more great ideas on what to wear to Mardi Gras!